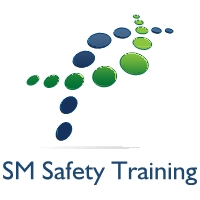 SM Safety Training & Consultancy is a Wiltshire based quality assured company owned by Steven Mullan.  We provide a variety of accredited first aid, health and safety, food hygiene, manual handling and fire safety courses.  We operate throughout Wiltshire, Hampshire and surrounding counties.
The company is a registered member of QNUK which quality assures all the first aid courses and guarantees that we meet the standard and syllabus set by the HSE (Health and Safety Executive). OFSTED carries out the same role for our paediatric courses.  Employers can therefore be confident that our company has courses which are both relevant and current.
Steven has gained years of valuable experience in his military career within the logistics sector. His job involved training soldiers and civilians in logistic stores which incorporated Health & Safety, logistic operations management, first aid at work and manual handling. He was also the Health & Safety advisor for 19 Regiment, 26 Regiment Royal Artillery and Appleford special educational needs boarding school and ever-growing portfolio.
Steven gained valuable experience in first aid practical skills as part of his career during operational deployments involving dangerous situations in many places including Afghanistan, Iraq, Bosnia and Kosovo.
Steven is also a qualified Lead auditor to ISO 9001 with a wealth of experience in auditing and provided assurance to ten Royal Artillery Regiments and various civilian sectors such as Schools and Logistic companies.
Listed below are some of the courses SM Safety Training & Consultancy provide if you want to read more in detail for prices and information please visit www.smsafetytraining.com
First Aid at Work Level 3 (3 – day course)
Emergency First Aid (1 – Day course)
Paediatric First Aid Blended which is a combination of online and classroom.
AED Defibrator training (3 – Hours)
Health & Safety Level 3 supervisor in the workplace (3-day course)
Health & Safety Level 2 (1 – Day course)
COSHH Level 2 (4 – Hour course)
Risk Assessing Level 2 (4 – Hour course)
Risk Assessing Level 3 (2 – day Course)
Manual Handling Level 2 (4 – Hour course)
SM Safety Training & Consultancy have been supporting soldiers transition from the military to the civilian street by providing courses which the soldiers can use their standard learning credits (SLC) to ease the burden of spending money that will help them to start their new life. If you are a member of the Armed Forces, SM Safety Training can help and for a warm introduction on everything you need, please email john@forcestransitiongroup.co.uk to begin.